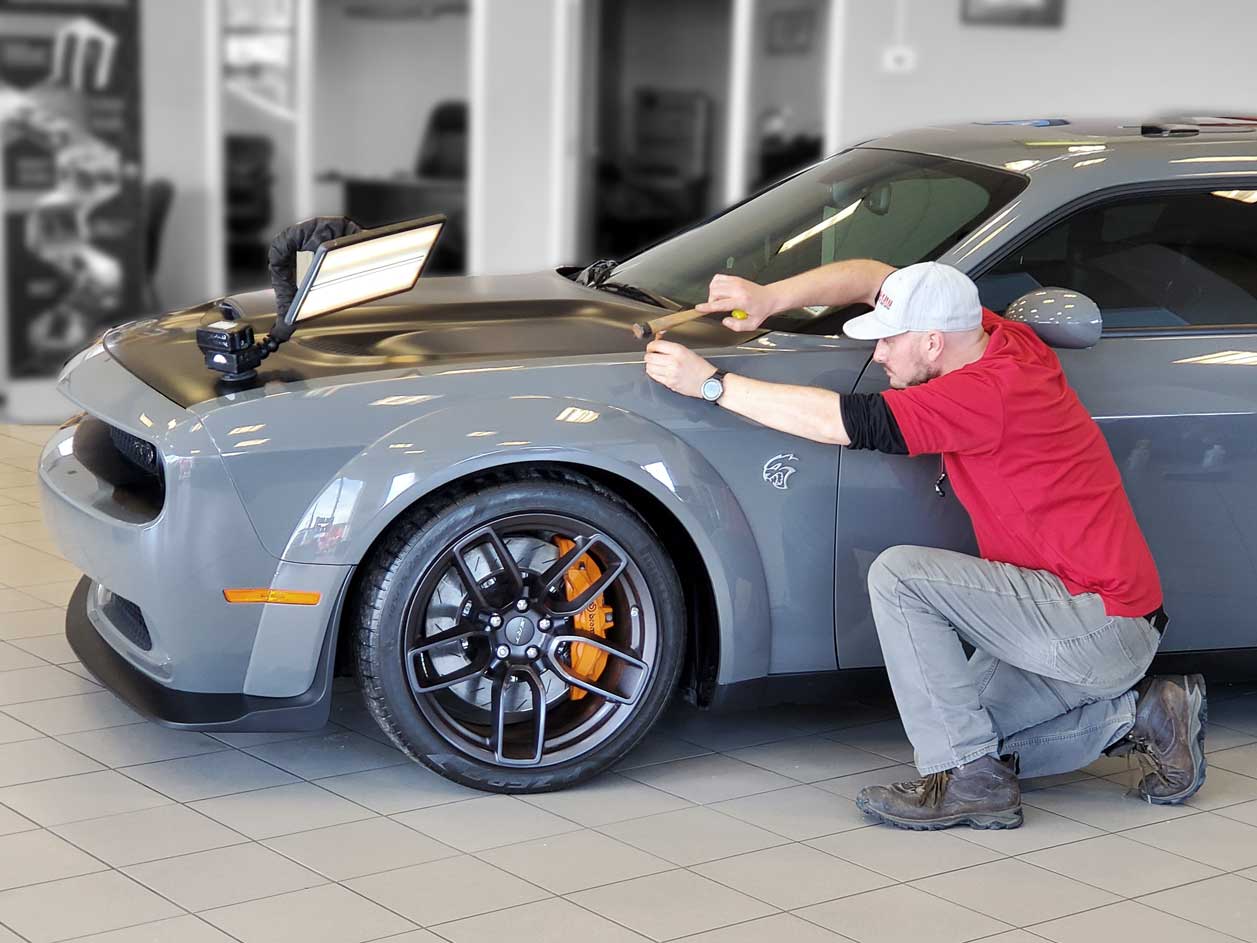 ALL-CITY PAINTLESS DENT REPAIR | LONDON, ONTARIO
Paintless Dent Repair
Affordable: PDR is time and cost effective. Most dent removal costs just a fraction compared to traditional body shops.  Repairs can be made within 30 minutes to a few hours.

Keep your original paint job:  Since no paint or fillers are used, your original factory paint remains intact!

Resale value restored: Having your dents removed is a fast and hassle free way of maintaining the look, shape and overall value of your car.

Environmentally Friendly: PDR does not use paint or harsh chemicals and involves very little to no material waste.  This makes PDR a clean and green approach to vehicle reconditioning.
Paintless Dent Repair / Removal (PDR) is a specialized skill and process. Performing PDR typically involves accessing the underside of the dented panel with specialized tools. When done by a skilled technician, the dent is slowly massaged back to its original shape. Minor dents, door dings and hail damage can be removed without the need for repainting or refinishing. 
In some cases, the damage is not accessible from inside. When this occurs, an adhesive or "glue pulling" system to remove and reshape the dent from the outside.
PDR is a cost and time saving service. It will remove dents from your car without repainting, filling or using harsh chemicals.  As a result, you will keep your factory paint job original! 
While traditional car body repairs and repainting can cost hundreds of dollars, PDR is typically a fraction of the cost.