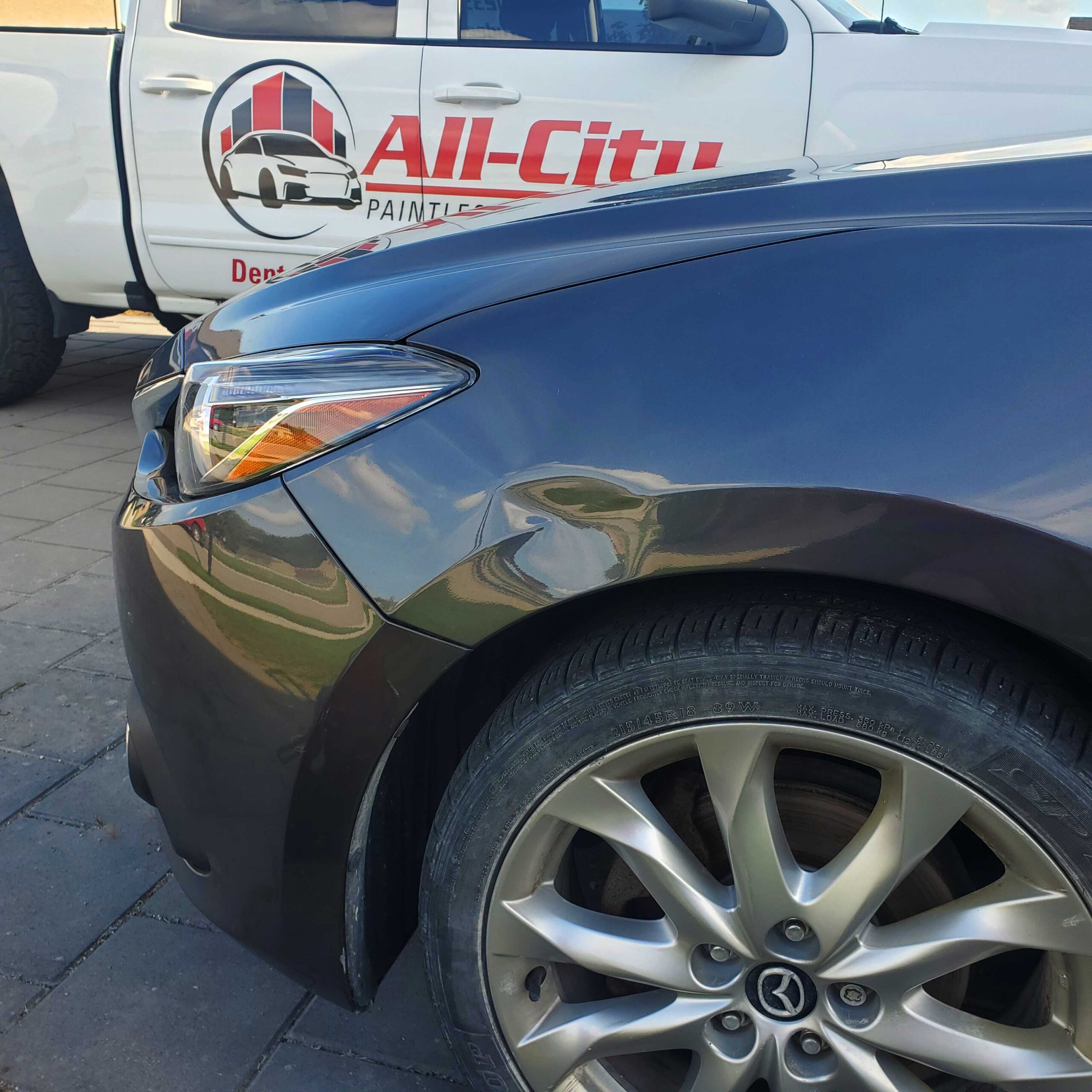 ALL-CITY PAINTLESS DENT REPAIR | LONDON, ONTARIO
Selling Your Car or Returning Your Lease?
Paintless Dent Removal (PDR) can help!
A dent free car can show pride of ownership and care for your vehicle. PDR is an affordable way to recondition your vehicle for resale or lease return.
Depending on your car's manufacturer or lease agreement, returning a dented lease vehicle may often result in additional costs or penalties. All-City can help by cleaning up your dents and making your lease return look great.
For resale, PDR can not only improve your vehicle's value but might help it sell faster. Used car dealers have been using PDR for years for the exact same reason.
Our careful and skilled process gently restores your dented panel back to its original shape while keeping your original paint intact.  This means that PDR will not depreciate your vehicle in the way that repainting often does.