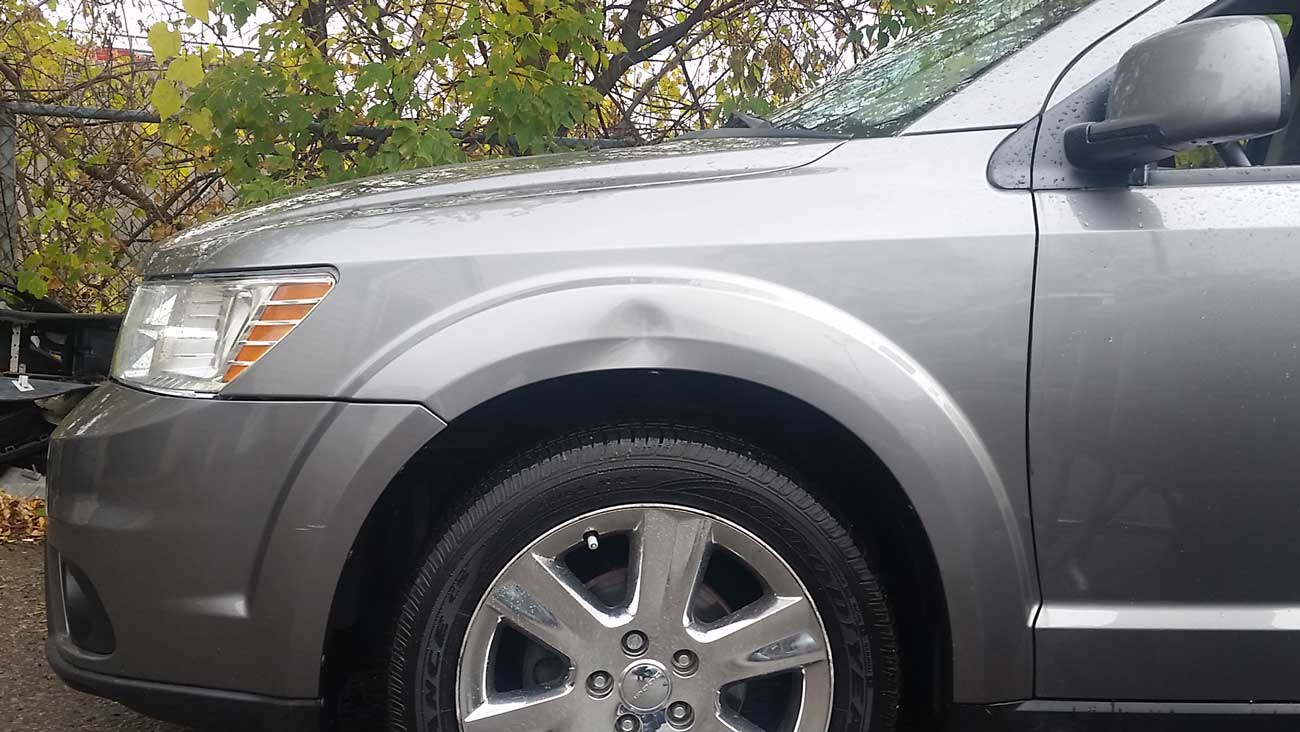 Dents on the Line: Do They Come Out?
Body-Line (Crease) Dent Removal | Mobile Dent Repair in London, Ontario
Vehicle design and styling in the automotive industry is always changing similar to many other consumer items. Recently, well pronounced body-line designs on vehicle panels have become a noticeable trend. Appearing now on many cars, it is often the stylish body and contour line that is the first point of impact. As a result, a large percentage of common vehicle door dents and dings can now be found on these areas of our cars.
A common myth that often circulates through the auto industry is that the PDR process is not able to remove dents on vehicle body-lines. In cases of extreme damage this may be true. There are however, a large variety of common body-line dents that can be removed with great success.
A few factors come into play for a body-line dent to be removed successfully. First, as with all car dents, the depth, severity and location will determine if and how it can be removed. There are locations on some vehicles where if severe damage exists, it may need traditional body repair.
Secondly, it is important that you choose a qualified dent tech. That is, someone is experienced with the complex nature of these dents and the methods needed to reshape them. Check out the video of the Dodge Challenger SRT8 body-line dent removal.

If you have a dent and want to know if it can be removed, please visit our Contact Page to get a free estimate!